Our Promise
Good for you ingredients
That you and your skin will love.
Esthetician-approved
Our formulas are developed in-house by leading esthetician Sylvia. Rest assured you and your skin are in good hands.
Formulas that work
Our clean and clinical formulas were created to specifically target acne-prone skin and hyperpigmentation to ensure an effective daily routine with optimal results.
"Not only was this program about the products, it was about the food I was eating. Uploading to the apps food diary made me more conscious of what I was putting in my body. My hyperpigmentation has lightened up, no acne, and smoother skin. If you want to improve your skin, Sylvia is the one to see."
– Allyson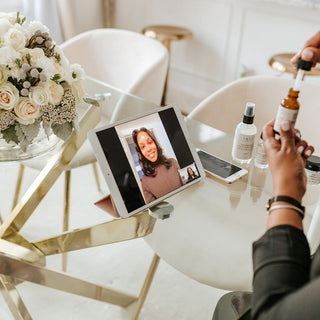 "My skin has now maintained clarity for almost six months. For the first time since puberty I am comfortable being in public without makeup and am LOVING my skin. The virtual program was perfect for me- especially as a graduate student who had limited availability. Yay! I am SO glad I took the plunge. xo"
– Ellisa